Wanli Peng
I received the B.E. degree (ranking first in major) in electronic and information engineering from the Dalian University of Technology (DLUT) , Dalian, China in 2018. I am currently a PhD student in signal and information processing from DLUT. My advisor is Prof. Yi Sun.
My research interests include 2D & 3D object detection, 6Dof pose estimation, Shape reconstruction and Robotic manipulation.
Email: 1136558142@mail.dlut.edu.cn
Publications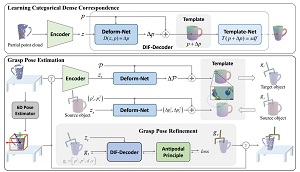 TransGrasp: Grasp Pose Estimation of a Category of Objects by Transferring Grasps from Only One Labeled Instance
We propose TransGrasp, a category-level grasp pose estimation method that predicts grasp poses of a category of objects by labeling only one object instance.
Hongtao Wen, Jianhang Yan, Wanli Peng*, Yi Sun
ECCV, 2022
Webpage • Paper • Code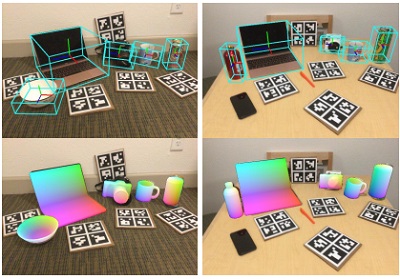 Self-Supervised Category-Level 6D Object Pose Estimation with Deep Implicit Shape Representation
A self-supervised method for category-level 6D pose estimation, SSC-6D, which can predict unseen object poses without explicit pose annotations and exact 3D models in real scenarios for training.
Wanli Peng, Jianhang Yan, Hongtao Wen, Yi Sun*
AAAI, 2022
Webpage • Paper • Code
Projects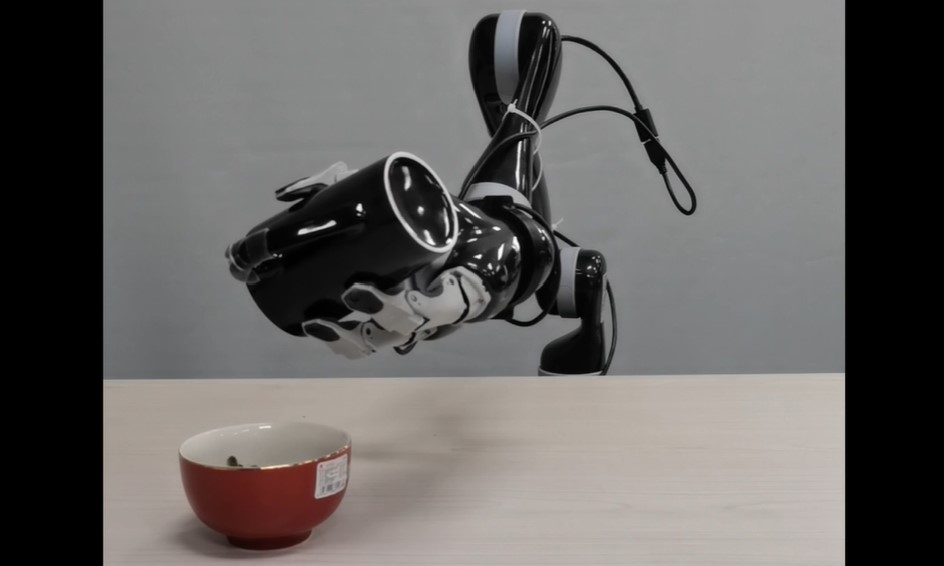 Demonstrations for robot manipulation based on TransGrasp
We built a complete robot manipulation pipeline based on ROS, where where we use our TransGrasp to predict robust grasp poses for robotic manipulation.
Robot-assisted watering mobility-impaired individuals.
Autonomously pouring water from cup into bowl.
Autonomously grasping household objects.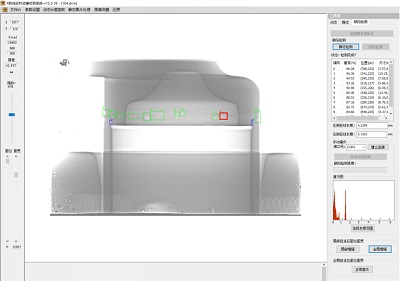 A Defect Inspection System for Critical Component of Automobile
An automatic defect detection software based on X-ray real-time imaging.
Automatic unattended operation of image acquisition, defect detection and workpiece sorting.
Enhance details of weak targets using the MUSICA algorithm.
Reimplement the forward propagation of Deep Learning algorithm based on CUDA.
Achieve less than 1% false negative rate in the actual production environment.